5 Tips for Travelling with Dogs in the Car
Travelling in a car can be quite taxing, especially if you're travelling long-distance. However, no journey is more uncomfortable for a dog, than a car journey out of its comfort zone. Unfortunately, there are times where you can't get a sitter, or you may even just want to spend time with your dog on holiday but you're unsure about how to go about travelling with them. Here are 5 tips for travelling with dogs and puppies to make your driving a little easier.
1. Training Dogs
It is important that your dog is trained and prepared to follow your instructions. Disobedient dogs can be troublesome at times, especially if they are energetic. It is important to spend a lot of time bonding with your dog. The more you build a relationship with your dog, the more likely it'll tag along with you everywhere. This helps with them wanting to join you in the car.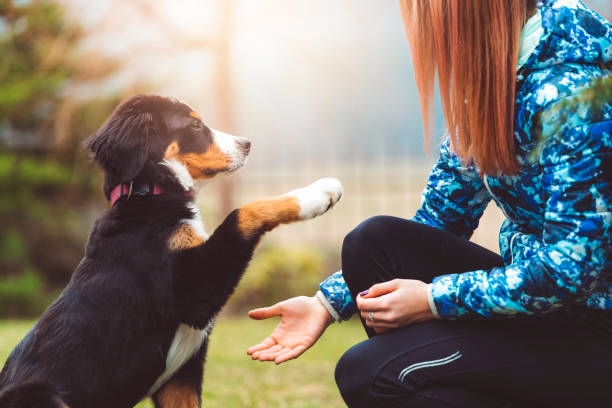 Some dogs can become anxious when travelling in the car. As such, it is also important when training your dog and maintaining obedience that you read its body language. Dogs differ in their body language from people, so it is important to look for the signs. Watch for the tail, ears, eyes, mouth and even their walk to determine their response.
2. Bringing Dog Treats and Toys
Long distances can be exhausting and leave you a little peckish. This is especially the case for your dogs. Being free creatures that prefer to roam, having them inside a small exposure for long periods will have a negative impact on them. That is why it is important to bring some treats and toys to boost their morale.
We recommend you grab some good quality dog treats to prevent tummy trouble and problems for your dog. It is also preferable to find some which avoid leaving your car a mess. You can find some great recommendations for dog treats here.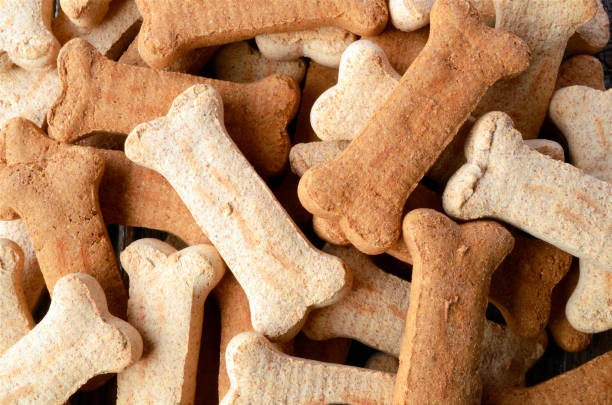 Food and water isn't the only important item to have with you. Your dog, although hungry, can also be bored due to the nature of long distances inside small spaces. Bring some toys – of old and new – for them to have familiarity and explore new devices on their way to the destination. Investing in some great puzzle toys will keep them occupied for a long time, especially if your dogs plan on running on the beach and making a mess.
3. Brush Up On Your Knowledge of Dogs
It's important to know about the dos and don'ts when travelling with your dog – especially the don'ts. Studying these rules can go a long way not only for travelling but with everyday life. Some of those rules are based in certain areas – for example, some places require you to leash your dogs.
Although dogs enjoy sticking their heads out of the window of moving vehicles, it is quite dangerous to let them do so. Your dog will be at the risk of being injured by debris or even made sick through cold air forced into their lungs. You must keep them inside the car when mobile.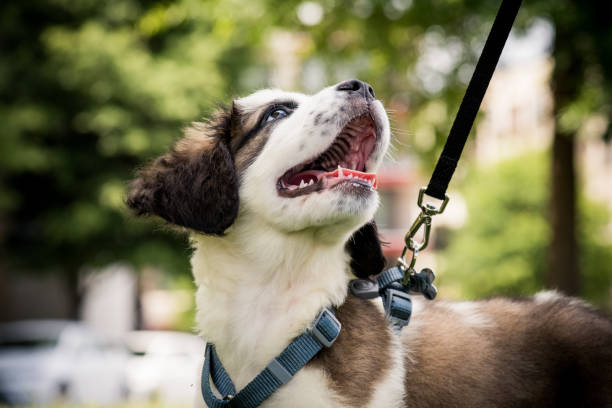 An incredibly important thing to remember is to never leave your dog alone in the car. Even if you head out for a quick stop somewhere, time may move quicker than you expect. In warm weathers, this could seriously harm your dog if they are trapped for even 10 minutes.
4. Research and Planning for Dogs
Planning ahead is not only beneficial for you, but will ease any potential difficulties when travelling with your dog. There are several contingencies and planning you need to consider before making the journey. The last thing you need is your little beach puppy not living their name.
Routes and schedules should be a priority; taking the long way without a sense of timing could be troublesome for your dog. Check for any traffic delays, quicker routes, and even directions where pit stops are frequent. The latter is important as you may need to discuss stopping regularly for your dog to exercise frequently. Travelling with a dog in Europe can also be unfamiliar territory for you both; take the time to go through the map and plan several times just in case.
Ensure your destinations permit dogs to travel with you. You must make sure the hotel you're staying at allows you to bring pets in. The same goes for any places you're visiting – theme parks, the beach, pubs and restaurants. A dog on the beach can easily get lost in its wonders; make sure your pet has a collar, ID tag and leash at all times in case they get lost.
Most importantly, it's best to prepare for an emergency. Looking for a vet in the middle of a vacation can be troublesome, especially if you're new to the area. Research the location and number of the nearest 24-hour vet emergency hospital and keep it saved. We also recommend you have your regular vet's office and emergency number with you; this allows information to be shared from them to the holiday vet.
5. Make a List for Your Dog
A checklist is a great way to keep your dog's well-being and items organised. We know that keeping a written list (or notes on your phone) of everything you need will prove useful. Don't forget to mention: Medication, pet first aid kit, fresh water from a bottle, dog beds and bowls, and so on.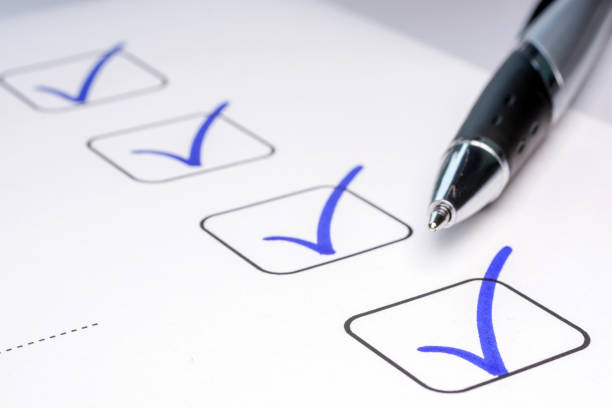 Don't forget to check the dog's health before you leave for long-distance travel. Bringing them to a vet for a check-up a few days prior will help address any problems and hopefully give them the all-clear. Also, your vet can give more insight into advice for travelling with your pet, as well as keep vaccinations up to date.
FAQ
How Do You Travel Long Distance With a Dog?
Get your dog accustomed to riding in the car by taking several short trips with them. If you gradually increase the length of these shorter trips, you should work up their confidence. Building a bond with your dog also helps them trust you more. That means they will be willing to go out of their comfort zone because they trust you to keep them healthy and safe.
Where is the Best Place for a Dog to Travel in a Car?
The best place for a dog to travel with you, when joining you on a UK road trip is in a crate, in the back seat. This is because, should the worst happen, not only will your dog be safer from accidents, but you will too. While it may break your heart to have your footwell covered in sand from bringing along your dogs at the beach; it's much safer for everyone involved.
Can Dogs Travel in the Footwell of a Car?
Although there is no law that goes against this, it is preferable for you to follow the above instructions for a safer and secure journey. Keeping them in the footwell of the car doesn't guarantee that they are 'locked in' – meaning that the container they are in can come loose during travel and injure them in a accident.
However, if there is no other way to place the dog anywhere; placing them in the front passenger footwell would be your best choice. Simply place the crate in the footwell and then move the seat forward to lock it into place. This ensures that the crate is secure, but as we say – only place them in the footwell as a last resort.
Should My Dog Be in a Crate in the Car?
Yes, we know that having a dog in a crate will benefit greatly. The reason for this is that your dog may not understand the focus you need to drive long distances and so may want your attention at a critical time. Although it is natural for them to shower you with love, having them in a crate allows you to concentrate on driving safely and focusing on the road. Having another human keep an eye on the dog also helps tremendously.
What to Bring When You Pick Up a Puppy?
A comfortable dog carrier will ensure your puppy is happy and content with staying in the carrier. This will definitely help with getting them inside the carrier for future travels. A cosy blanket works nicely for keeping your puppy warm in colder weathers, as well as help them sleep better. Naturally, we also know food and water are important for longer journeys, so make sure to stock up. Always have some in the car as well before you travel just in case the journey becomes longer than usual.
How Do You Secure a Dog Crate in the Back of the Car?
When you have a dog travel crate, make sure your dog is trained to enter it. Once that is done, you will need to place the empty crate inside the vehicle. Make sure the crate is the appropriate sizing for your dog – with just enough room for them to stand up and rotate. Make sure the crate is length-wise on the back seat and use your seatbelt to fasten it into place.
You must thread the seat belt or shoulder harness through the safety straps on the crate. Don't pull the belt the whole way otherwise it will lock into place – instead, carefully measure it as you pull and attach it. Tuck the bottom strap a little bit under the corner of the front of the carrier. Slip the seat belt under the handle of the carrier, and then buckle it in. Make sure you pull the strap again to check if it's fastened tightly and give it a little shake to test its security.
How Often Should You Stop When Travelling With a Dog?
Depending on the length of your journey, you should at least stop every 4 hours. Not only will this benefit you, for your own toilet breaks, but it will allow your puppy to get out, stretch their legs and breathe. This is also a great opportunity to give your dog a walk around, feed and hydrate them, and check if they're happy. Spend at least 15-30 minutes at pit stops, and plan ones that have pet-friendly attractions nearby. A nearby park can be an excellent breather for your pet to unwind.